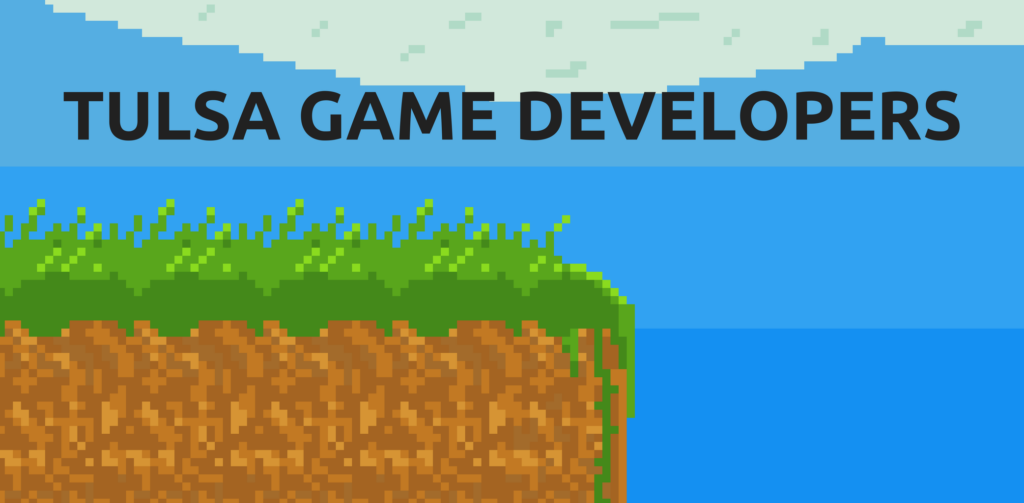 Hello, and welcome to Tulsa Game Developers. We've been up and running since January 2016, but we haven't had an actual website until … well, today 🙂
Hopefully, you've already joined us for our monthly meetings at 36 Degrees North, downtown Tulsa's basecamp for entrepreneurs. If not, we hope you'll come out to the next meeting! We meet every third Thursday, and you can sign up to be notified on our Meetup.com page here.
We stream our meetings on YouTube most months, and we occasionally post other videos (tutorials, etc), so be sure to check out our channel. You'll also find us on Facebook, Twitter, and (very rarely) Instagram.
Please join us on social media for the latest info, and keep an eye on this page for announcements and upcoming events. Let's make some games!