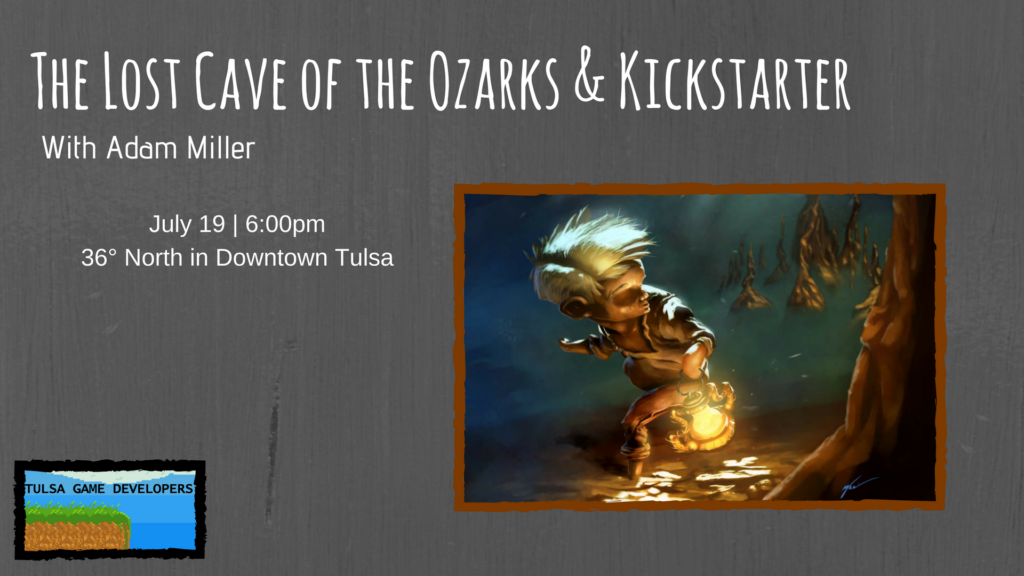 Our July meeting is set!
Join us this month for a presentation from Adam Miller, creator of Lost Cave of the Ozarks. Adam will be discussing the game's successful Kickstarter campaign, lessons learned along the way and, of course, he'll be showing off his gorgeous game!
As usual, we meet at 36 Degrees North in downtown Tulsa.
As always, we will have food courtesy of Techlahoma. Be sure to RSVP on our Meetup.com page so we can order enough food for everyone!